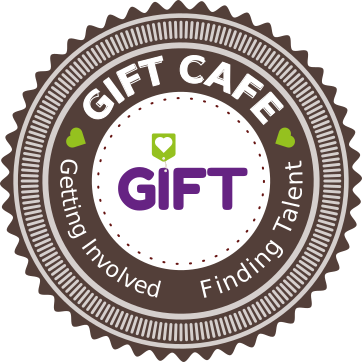 GIFT CAFE ANFIELD
Anfield Sports & Community Centre
Our Cafe provides a friendly and warm environment in which people can enjoy good food and drink. We also look for opportunities to host events or initiatives that the local community could attend or participate in.
We welcome the opportunity to cater for groups small and large, for events, birthdays or simply to provide refreshments. Please ask at the servery for more information and prices or fill in our contact form and we will get back to you.
RETAIN WELLBEING CIC
Getting Involved, Finding Talent
Retain Wellbeing CIC is a not for profit organisation set up in June 2016 to help people live well for longer. We took over the cafe in Anfield Sports and Community Centre in November 2016 so we could have a base within the community. From here we can promote a multi-generational approach to improving wellbeing in adults. GIFT Cafe is an integral part of our GIFT Network which works towards reducing social isolation.
View our diary to see to see what's on at Gift Cafe Anfield
Cuppa Time Cafe
Cuppa Time Café is the memory café running from 10.00am -12.30pm every Friday during term time at GIFT Café Anfield.
The Café is situated inside the Anfield Sports and Community Centre on Lower Breck Road and it offers a welcoming environment for everyone who wants to visit and great value for money too!
All of the café staff and the majority of the centre staff are Dementia Friends.  That is to say, that they have each been through a Dementia Awareness Session devised by the Alzheimer's Society and delivered by our own Dementia Champion, Caroline.
This awareness session helps them to understand some of the difficulties some people living with Dementia may come across and how, with patience and understanding, they can help those people and their carers feel safe, included and happy within our environment.
On the Friday mornings, we encourage those who live with Dementia and their carers, friend and family to come along and share their experiences, hints and tips and find comfort in peer support.  In addition, we always have an Admiral Nurse on hand to give professional help and advice so that people find ways to live well with Dementia.  The Admiral Nurse will be happy to take part in group discussions and also for one to one conversations.  All conversations are private and confidential.
Anyone who lives with Dementia, cares for someone with Dementia or loves someone with Dementia is welcome to come along and find out more about the disease and ways to live well.